Roofer by Day, Bartender by Night
I think I may be on the verge of a breakdown… Anyone else out there working way too hard towards no real goals or advancements? The way things are in this country these days I'm sure that sums up a lot of people who are reading this. Well my friends you are not alone.
So I am in my late 20's with a college degree working two jobs that require no degree. Makes sense, right? I don't know how I ended up in this spot but sure enough, here I am and I don't know how I am going to get out of it. At least I'm not alone…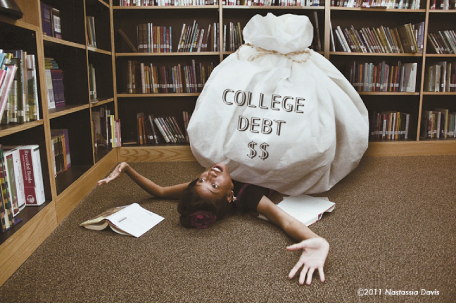 Little Background…
Let me start off by saying that I had no intentions of being where I am right now at this point in my life. When I was in high school, I was under this fantasy impression that all you had to do was get good grades, go to college, and then you get a job. Sounds so sweet and simple enough, right? Well things didn't exactly fall into place like I thought they would. I started working in the restaurant industry as a server when I was 18 and just starting college. The money was great for my age and I was pulling in at least double of what my friends made and it was all cash. A year later I moved up to bartending and making even more money, meeting women, and partying almost every night while still keeping my 3.6 GPA in college. Oh how sweet life was…
So for God knows what reason, I decided to major in Psychology. They really were the only classes that I didn't fantasize about jumping off a building while I was in them so I decided to go for it. I didn't know what I wanted to do with it but I figured a degree in something would land me a real job no problem. Oh how wrong I was.
Your Bartender Hates You…
If I could only express through words how true this video is…
Sure, the money is great and the atmosphere can be a lot of fun but please believe me when I say this… People are the WORST!!!!
I don't know what it is, but I swear that 99.9% of the population's IQ drops at least 50 points the moment they walk into a restaurant. You could not DARE me to say or do half of the things people say to me on a daily basis. You are treated like an absolute servant when you are behind the bar and any common decency or human compassion are completely lost by the people I interact with. And no, I don't just work in a shady neighborhood or a lower end bar with crappy clientele. I have been in the industry for 10 years now and have worked at every kind of bar and restaurant that you could imagine and they are all THE EXACT SAME.
Half of the reason I started writing this blog is to get out the frustrations I feel every single day after a shift and I honestly think I may slowly start turning these frustrations into a book. "The Idiot's Guide to Going Out to Eat…" That's actually pretty catchy and not bad if I do say so myself.
My Body Hates Me…
So in addition to bartending, I work for a small roofing company with a buddy of mine for some extra cash to pay off my ridiculous school loans. I really don't mind this job as much because I don't have to interact with people very much and I get along with the guys I work with really well.
The physical labor however, is starting to do its work on my body. My back is getting worse every day and I don't think it will be long before some serious damage is left.
This is already making me feel better just by writing this down and getting it out. I hope I don't sound like some bitter world hating psychopath…